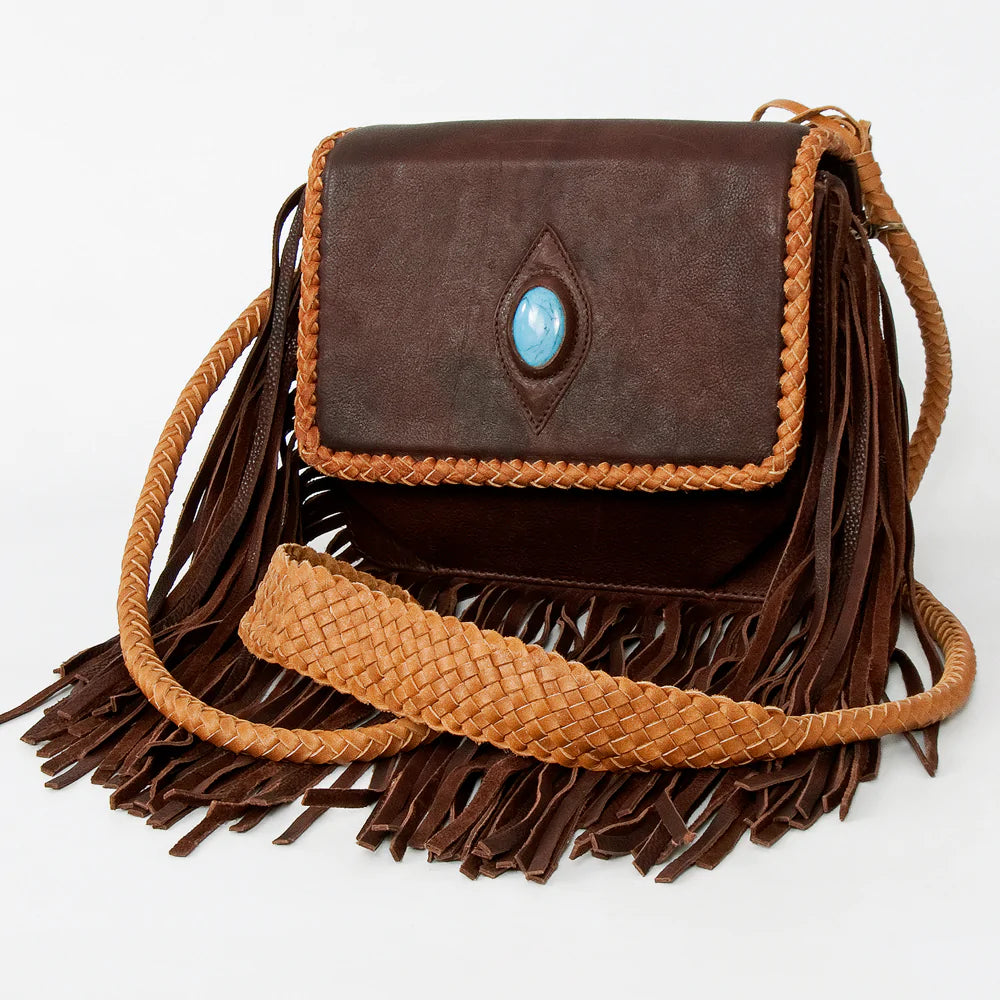 All Business Fringe Bag
Regular price $210.00 $150.00 Sale
Genuine Full Grain Leather is used for the bag. It's a Soft and supple leather that ages beautifully as it wears. The shoulder crossbody bag is enticed with the combination of turquoise stone engraved in beautiful handmade concho.
The shoulder straps are made of 100% genuine braided full grain leather. For detachment, stainless steel snap hooks are used because these are durable and easy to use. The bag is decorated with a beautiful leather fringe on each side giving it a western look.
To give you more security an outer cover top fold-over flap prevents an easy opening.
There's a conceal carry zipper at the back to keep your weapon safe as well as easy to access.
A luxurious and western handcrafted leather bucket bag designed by American Darling here in the heart of Texas. These gorgeous bags deliver a blend of western culture and heritage along with latest fashion and trendy appeal. It makes your appearance eye-catching by its amazing colors, materials, and meticulous hand work. Eco friendly genuine leather is handpicked and sourced from some of the best tanneries in the world. The bag is made by highly experienced and skilled craftsmen of the industry using the highest quality standard of production.