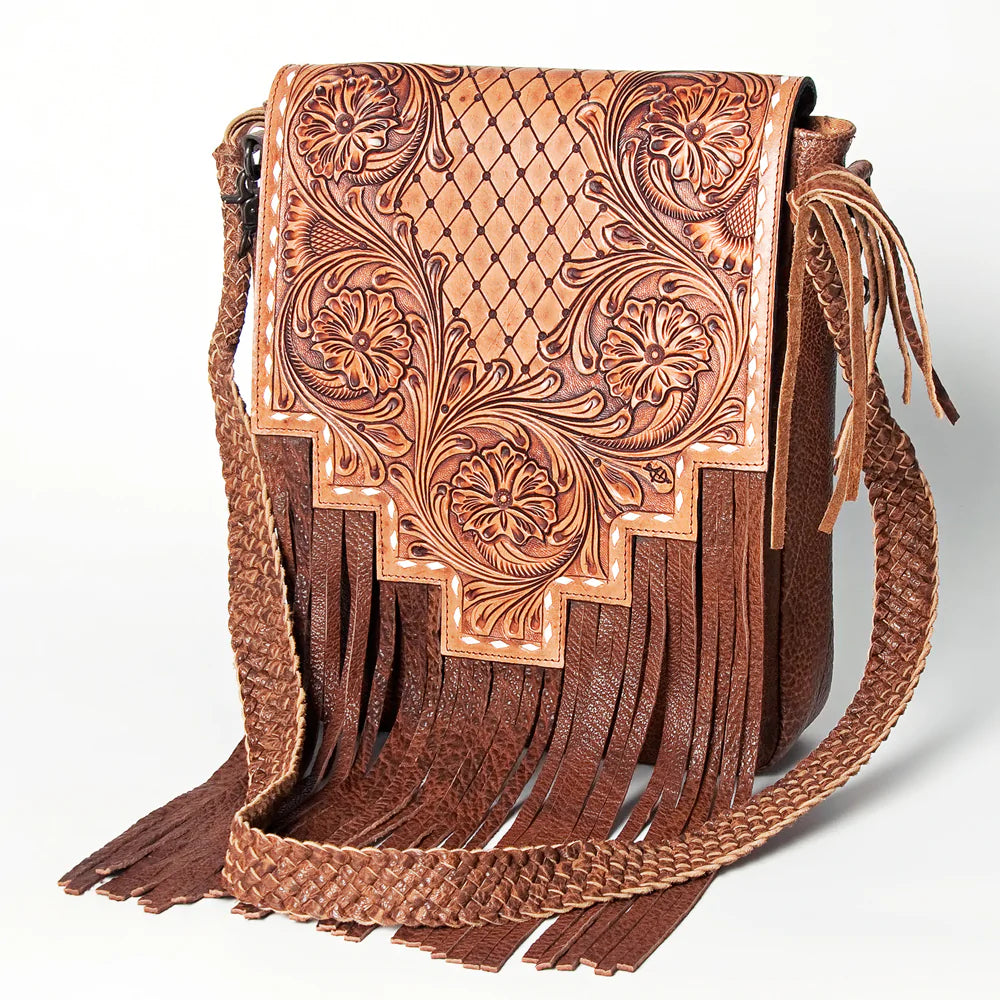 The Buckstitch Beauty
Regular price $373.00 Sale
Genuine Full Grain Leather is used for the bag. It's a Soft and supple leather that ages beautifully as it wears. Tooled and painted Leather is a vegetable tanned Cowhide Leather with nature-inspired engravings.
The bag is decorated with a beautiful leather fringe giving it a western look. To give you more security an outer cover top fold-over flap prevents an easy opening.
YKK well known long lasting and durable zipper closures ensure security of your essentials.
The shoulder strap is made of 100% genuine vegetable tanned Cowhide Leather with hand tooled pattern. For detachment, stainless steel snap hooks are used because these are durable and easy to use.